Street:

Kwali

City:

Kwali Abuja

State:

Abuja

Country:

Nigeria

Zip/Postal Code:

23401

Listed:

January 6, 2017 4:10 am

Expires:

This ad has expired
Description
Good day dear friends, have you ever desired having a farm land like the OTA FARM owned by President Obasanjo? or your passionate about venturing into Agriculture? or perhaps you desire having your own house right in Abuja? then, worry no more , grab the opportunity when affordability meets opportunity.
A recent study confirmed that 7.5% of our population continue to live in rented properties, but affordability remains the biggest problem.
With Ray ventures, affordability, genuiety and sincerity is assured, with just 2,100,000 million naira you can be a proud owner of this vast 2.2 hectare plot of farm land in Leleyi in Kwali Area council Abuja
It is of close proximity to Gwagwalada the industrial zone of Abuja, the farm land is just 1h:30mins close to the heart of Abuja, now is the time to invest, in properties and agriculture.
* it has no C of O but the C of O can be done by the buyer, with the power of attorney put in place legally, the transfer of ownership can be legally done from the Kwali Secretariat and the mapping of the land by their own surveyor.
* price: 2.1million naira,
* size: 2.2hectare.
* location: Leleyi kwali area council Abuja.
* Genuine owners
* sincere and verifiable documents from the secretariat.
* The land potentially appreciate yearly.
If sincerity and transparency is what you seek when making purchases then feel free to knock on my door of opportunity.
Listing ID: 792586f184f369f8
Share Ad
[classipress_share_button icon='fa-facebook' share_url='https://www.facebook.com/sharer/sharer.php?u=']
[classipress_share_button icon='fa-twitter' share_url='https://twitter.com/intent/tweet?text=&url=']
[classipress_share_button icon='fa-google-plus' share_url='https://plus.google.com/share?url=']
[classipress_share_button icon='fa-pinterest' share_url='http://pinterest.com/pin/create/button/?url=']
RECOMMENDED LINKS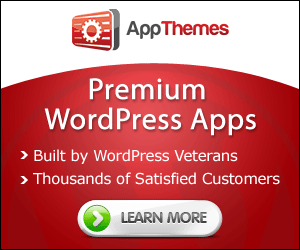 Introducing a New eBook
Home Automation, Security & Networking
This eBook provides a comprehensive explanation of the step-by-step process of Home Automation & Home Security Systems design. It addresses a full range of projects from simple installations such as security cams to a totally integrated Home automation system.Recent trends are explained, including all of the latest equipment and Home Automation systems. It contains over 60 internet hyperlinks to web sites where you can view the latest equipment, specifications and pricing as well as innovative ideas to add impact to your design.
Get It Here!
---
Who Else Wants to Catch a Cheating Husband/Wife/ Partner



Are you sick and tired of your partner's suspicious behavior? This same partner that you have unselfishly devoted so much of your life and love to over the years? The one that you have been there for, even when no one else has? If your partner is in fact cheating on you, and you want solid evidence right now, then you have to hear everything I'm going to share with you. It's that important.Click Here!
Visitor Counter
Visit Today : 102
Visit Yesterday : 190
This Month : 5620
This Year : 32235
Total Visit : 199160
Hits Today : 196
Total Hits : 540185