Street:

Xinan street

City:

shenzhen

State:

Guangdong

Country:

China

Zip/Postal Code:

518000

Listed:

March 5, 2018 9:39 am

Expires:

This ad has expired
Description
rechargeable Solar Batteries 12V 200ah GEL Battery Power Bank
CSPOWER TAGS:
1. Power supply, battery, Power battery, batteries lead acid 
2. Sealed lead acid battery, UPS Battery, Gel batteries, solar battery, long life battery
3. Gel Battery, Deep cycle Battery, Solar Gel Battery, Solar panel Battery, Solar Inverter Battery, Solar charger controller Battery 
4. Lead acid battery, rechargeable battery, SLA Battery, SMF Battery, Free  maintenance battery, sealed battery, AGM Battery, batteries lead acid
5. OPzV Battery, Gel Battery 2V, Tubular Gel Battery, 25years long life battery
6. Power bank, power supply, golf cart battery,  electrical vehical battery,  mobility scooter battery, power supply, deep cycle batteries 
​
1. NEWEST IN 2016, CSPOWER HIGH TEMPERATURE LONG LIFE GEL BATTERY, BEST    CHOICE TO WORK IN HOT TEMPERATURE SITES AND LONG LIFE OVER 15YEARS.
Many countries in Middle East and Africa such as Pakistan, Israel, Nigeria have an average temperature of 40°C during hot season. If the battery lay out of door, the temperature is even higher and can go up to 50 °C. You may already know it, for every 10°C increase in temperature, the battery life will be reduced by half.
Due to the nature and construction of the normal AGM lead acid battery, it cannot bear such a hot temperature, this is why for outdoor use have to be equipped with air-conditioner.
Not only does it increase your capital expenses (CAPEX) and operational expenditure (OPEX) by spending thousands of dollars per year and per site in maintenance & electricity fees, it will also increase the energy used and thus increase your CO2 emissions. Reduction of Energy Consumption and increase of Energy Efficiency is one of the most important keys for outdoor use application.
Considering the above challenge, we developed a new range type of battery adapted for these environments.
We are proud to introduce our High Temperature Long Life Deep Cycle GEL Battery – HTL series.
Using thick plate design with special additives (super-C). This newly developed battery can work even high temperature up to 60°C without the use of any air-conditioner.
2. CSPOWER solar batteries 12v 200ah deep cycle battery power bank Gel Battery for Mobile traffic lights Features 
HTL series is High-temperature sealed free maintenance deep cycle GEL battery with 15-18 years design life in float service. Best partner for solar and UPS system. 
It meets with IEC, CE and ISO standards.With up-dated valve regulated technology and high purity raw GEL materials, the HTL series battery maintains high consistency for better performance and reliable standby service life. It is designed specially for using under high temperature sites.
3.  CSPOWER solar batteries 12v 200ah deep cycle battery power bank Gel Battery for Mobile traffic lights Speciality 
1) Positive plate: Thick high Sn low Ca grid minimize corrosion and prolong life
2) Negative plate: Balanced Pb-Ca grid for improved recombination efficiency
3) Separator: Advanced AGM separator for ultra low float current
4) Electrolyte: nano GEL electrolyte import from Evonik Degussa Germany.
5) Battery container and cover: fire resistance ABS for higher temperature
6) Pillar seal: 100% factory tested, proven two layers epoxy resin seal
7) Relief valve : Complete with integrated flame arrestor
4. CSPOWER Deep cycle Solar Gel Battery 12v14AH-300AH Advantages 
1. Three years warranty at 35°C-40°C average
2. Able to operate at -40°C to 60°C
3. Longer life and higher stability under high temp. environment (no air-con needed)
4. Use super-C additives lead plates: Deep discharge recovery capability
5. Cycle usage: 50% DOD, 1500 Cycles work in high/cold temp. area.
5.  CSPOWER solar batteries 12v 200ah deep cycle battery power bank  Gel Battery for Mobile traffic lights Application
BTS Stations
Solar & Wind energy system
UPS system
Golf Cart&Electric Wheels
Other power system
6. CSPOWER Deep cycle Solar Gel Battery 12v14AH-300AH  Factory Pictures 
Listing ID: 2015a9d0c82bff1d
Share Ad
[classipress_share_button icon='fa-facebook' share_url='https://www.facebook.com/sharer/sharer.php?u=']
[classipress_share_button icon='fa-twitter' share_url='https://twitter.com/intent/tweet?text=&url=']
[classipress_share_button icon='fa-google-plus' share_url='https://plus.google.com/share?url=']
[classipress_share_button icon='fa-pinterest' share_url='http://pinterest.com/pin/create/button/?url=']
RECOMMENDED LINKS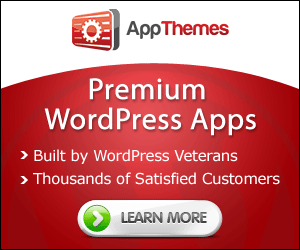 Introducing a New eBook
Home Automation, Security & Networking
This eBook provides a comprehensive explanation of the step-by-step process of Home Automation & Home Security Systems design. It addresses a full range of projects from simple installations such as security cams to a totally integrated Home automation system.Recent trends are explained, including all of the latest equipment and Home Automation systems. It contains over 60 internet hyperlinks to web sites where you can view the latest equipment, specifications and pricing as well as innovative ideas to add impact to your design.
Get It Here!
---
Who Else Wants to Catch a Cheating Husband/Wife/ Partner



Are you sick and tired of your partner's suspicious behavior? This same partner that you have unselfishly devoted so much of your life and love to over the years? The one that you have been there for, even when no one else has? If your partner is in fact cheating on you, and you want solid evidence right now, then you have to hear everything I'm going to share with you. It's that important.Click Here!
Visitor Counter
Visit Today : 99
Visit Yesterday : 187
This Month : 1477
This Year : 43447
Total Visit : 210372
Hits Today : 203
Total Hits : 572466