Street:

jiaxing

City:

jiaxing

State:

jiaxing

Country:

China

Listed:

January 22, 2018 6:58 am

Expires:

This ad has expired
Description
2 Ton Engine Crane is common repair tools used in automotive repair shops to remove or install petrol or diesel engines in a small, crowded vehicle engine compartment. It uses a heavy, cantilevered support structure to hold the engine in mid-air, allowing the mechanic to carefully connect or disconnect frangible hoses and wires from the engine to the vehicle's frame.
The 2 ton engine crane is usually mounted on a large casters so that the engine can lift directly from the engine compartment and then roll away from the stationary frame. Most engine cranes are equipped with telescopic arms that extend to the engine block in the engine compartment. There is a grapple on the end of the boom, lifting chain, sling or loader can be connected. Engine cranes are often used in combination with engine mounts so that the removed engine can rotate in the air to provide access to the underside of the engine.
2 ton engine crane is used in engine disassembly applications. Auto mechanics and DIY car enthusiasts often use them, they enable you to lift the engine out of its compartment and lower it into the work area to perform a repair or an entire engine rebuild. These shop floor cranes usually provide a solid power and folding frame for easy storage. Many users who usually rent cranes support the purchase, and they say they do not leave too much trouble in the garage after they have paid for both applications because they are folded.
Folding cranes are the perfect solution for home mechanics or tradesmen. Its superior structure ensures that your valuable engine is well supported during installation and disassembly. Casters make maneuverability a breeze, folding legs to make storage easier.
Some of the users said during transportation that nuts and bolts may be loose – but the average buyer says all the components are accounted for. The explanation is not the best, but most users are very shrewd to work with their hands and generally figure out how to assemble an engine hoist without too much hassle.
Listing ID: 3625a658b5b9a784
Share Ad
[classipress_share_button icon='fa-facebook' share_url='https://www.facebook.com/sharer/sharer.php?u=']
[classipress_share_button icon='fa-twitter' share_url='https://twitter.com/intent/tweet?text=&url=']
[classipress_share_button icon='fa-google-plus' share_url='https://plus.google.com/share?url=']
[classipress_share_button icon='fa-pinterest' share_url='http://pinterest.com/pin/create/button/?url=']
RECOMMENDED LINKS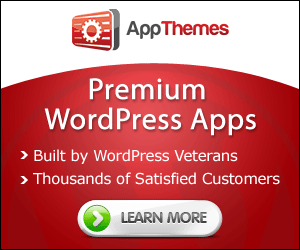 Introducing a New eBook
Home Automation, Security & Networking
This eBook provides a comprehensive explanation of the step-by-step process of Home Automation & Home Security Systems design. It addresses a full range of projects from simple installations such as security cams to a totally integrated Home automation system.Recent trends are explained, including all of the latest equipment and Home Automation systems. It contains over 60 internet hyperlinks to web sites where you can view the latest equipment, specifications and pricing as well as innovative ideas to add impact to your design.
Get It Here!
---
Who Else Wants to Catch a Cheating Husband/Wife/ Partner



Are you sick and tired of your partner's suspicious behavior? This same partner that you have unselfishly devoted so much of your life and love to over the years? The one that you have been there for, even when no one else has? If your partner is in fact cheating on you, and you want solid evidence right now, then you have to hear everything I'm going to share with you. It's that important.Click Here!
Visitor Counter
Visit Today : 120
Visit Yesterday : 192
This Month : 1786
This Year : 38642
Total Visit : 205567
Hits Today : 258
Total Hits : 558816